Note: you must have Adobe Acrobat in order to view some of these documents.


Download Acrobat!
Washington D.C.
Photo Gallery


Click to View



Enter your name and e-mail address to receive information about current and upcoming musical events
Click Here!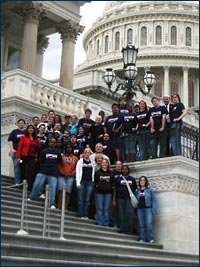 The National Festival of the States concert series in Washington, D.C. offers musicians the performance tour experience of a lifetime.

Every year, featured ensembles from across North America travel to Washington, D.C. to perform in distinguished venues, hand-selected based on each participating group's size, musical selections, and physical and technical requirements. Great effort is made to match performance ensembles to appropriate venues with maximum audience potential. Music Celebrations has an established history of facilitating performances in world-class venues such as the John F. Kennedy Center for the Performing Arts, Washington National Cathedral, the Abraham Lincoln Memorial, the National World War II Memorial, and many more.

In 2014, this unique concert series will be part of the 70th Anniversary Commemoration of D-Day, and will serve as a musical tribute to America's Greatest Generation. Music ensembles that are invited will be recognized in Washington, D.C. for their participation in this once-in-a-lifetime opportunity, and will be featured in the most prestigious venues available with the greatest potential for audiences. Some notable opportunities will include performances for current and retired American veterans.

In 2015, the theme of the concert series will be "A Musical Celebration of Peace: Commemorating the 70th Anniversary of the End of World War II and the 150th Anniversary of the End of the American Civil War."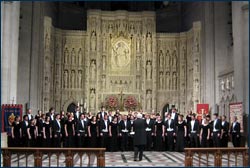 Music Celebrations International, long an organizer of the National Festival of the States, is the exclusive tour and concert producer from the United States to organize these concerts in the nation's capital to memorialize this solemn anniversary, and to celebrate the many free­doms enjoyed by the world today – thanks to the men and women who served, fought and gave their lives during this pivotal moment in human history. D-Day 70 Concerts is the formal production of musical performances to take place throughout 2014 in Washington as well as in France. Music Celebrations is pleased to have the support of the Amer­ican Veterans Center, the Department of Defense Office of Commem­orations, and the recognition from local officials in Washington, D.C., of D-Day 70 Concerts. In addition to producing hundreds of concerts for music ensembles, several large scale musical productions will take place on D-Day and throughout the year.

There is no better backdrop for a patriotic and life-altering experience than to perform in Washington, D.C. for American Military Veterans, to sing in a historic cathedral, or to perform at one of the great historical monuments. This is an amazing opportunity to enjoy the musical offerings of this vibrant American city.